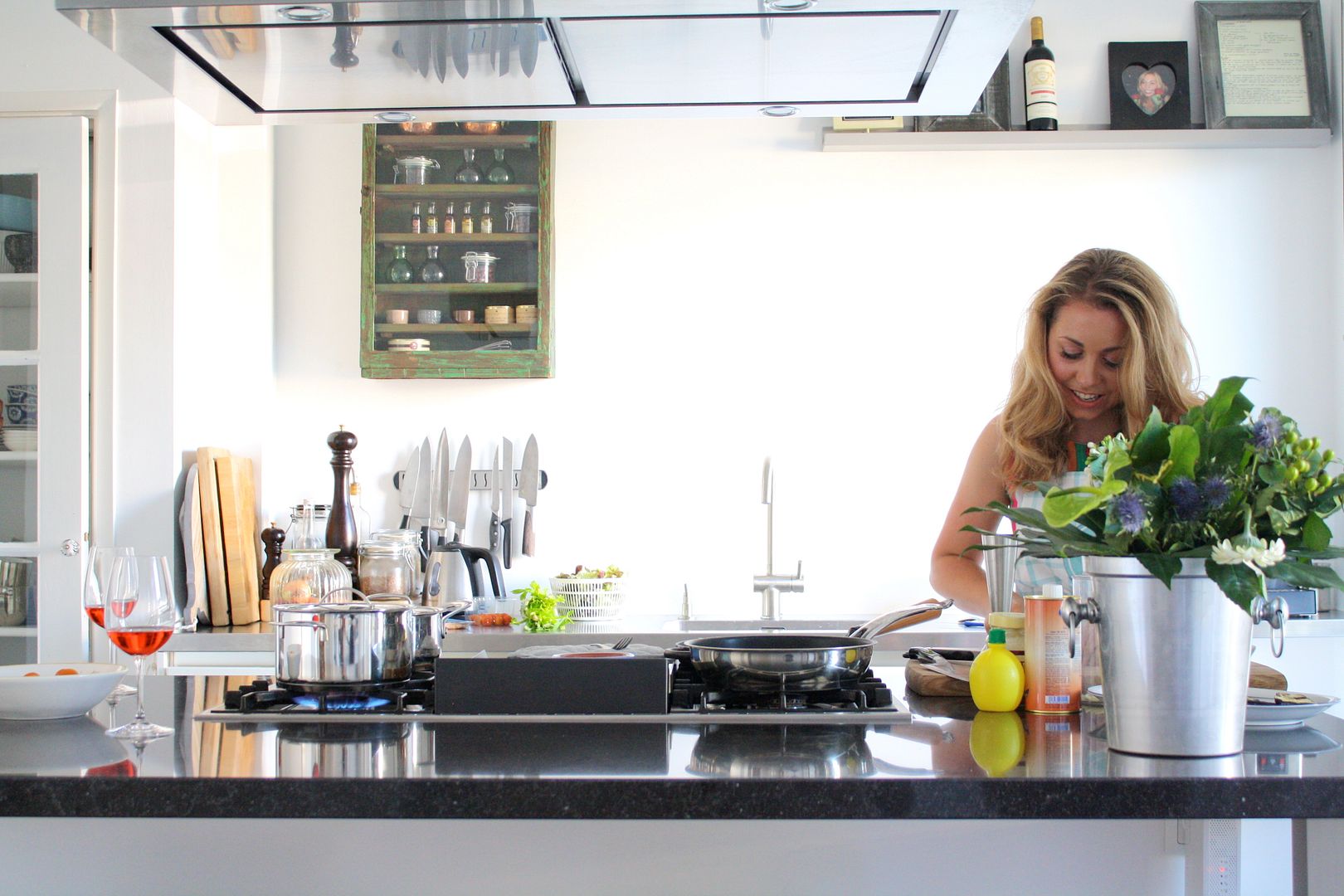 Hummus is hip, hummus is lekker, maar hummus is ook calorierijk. Deze variant is niet alleen lichter, maar heeft ook een fris kleurtje: knalroze!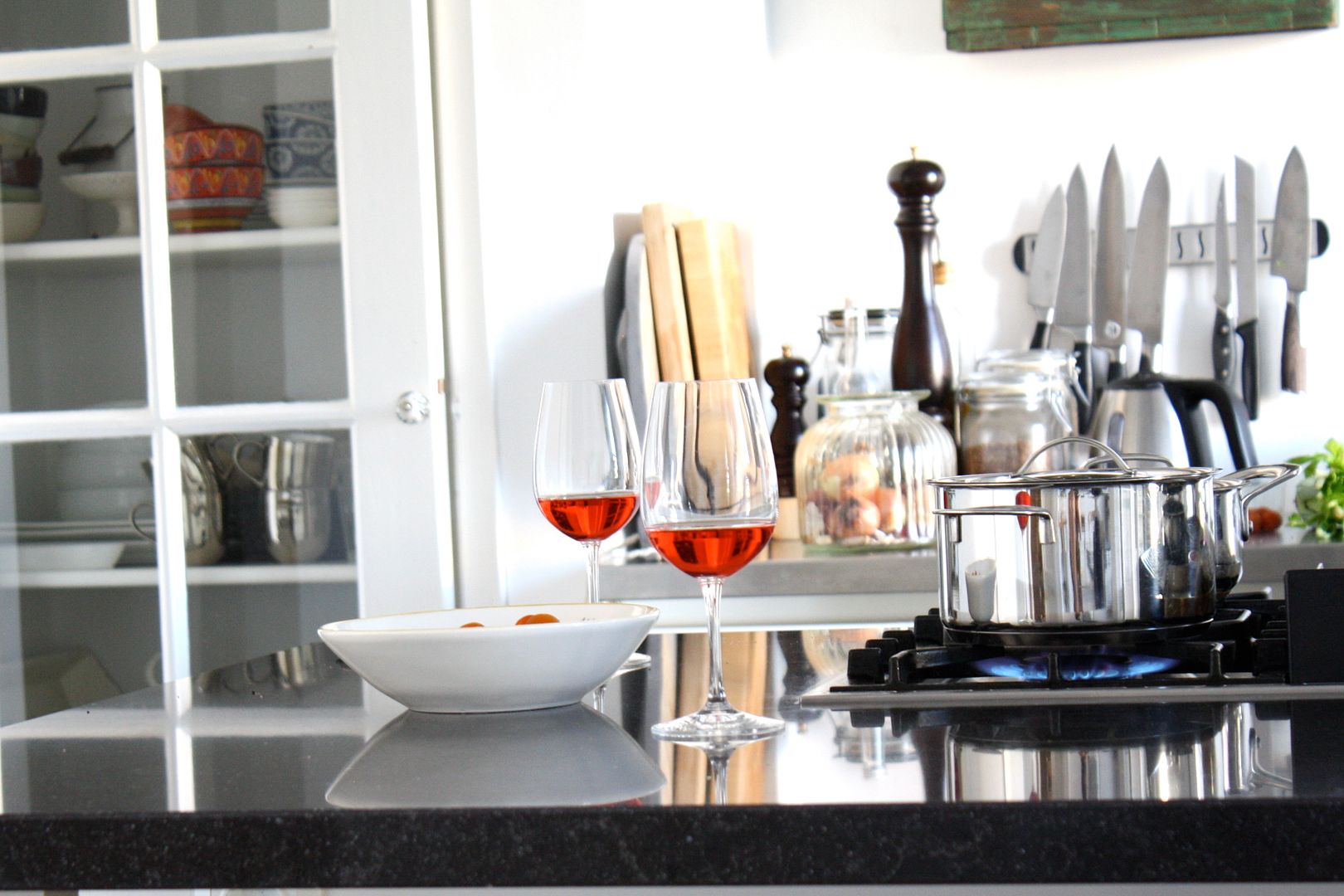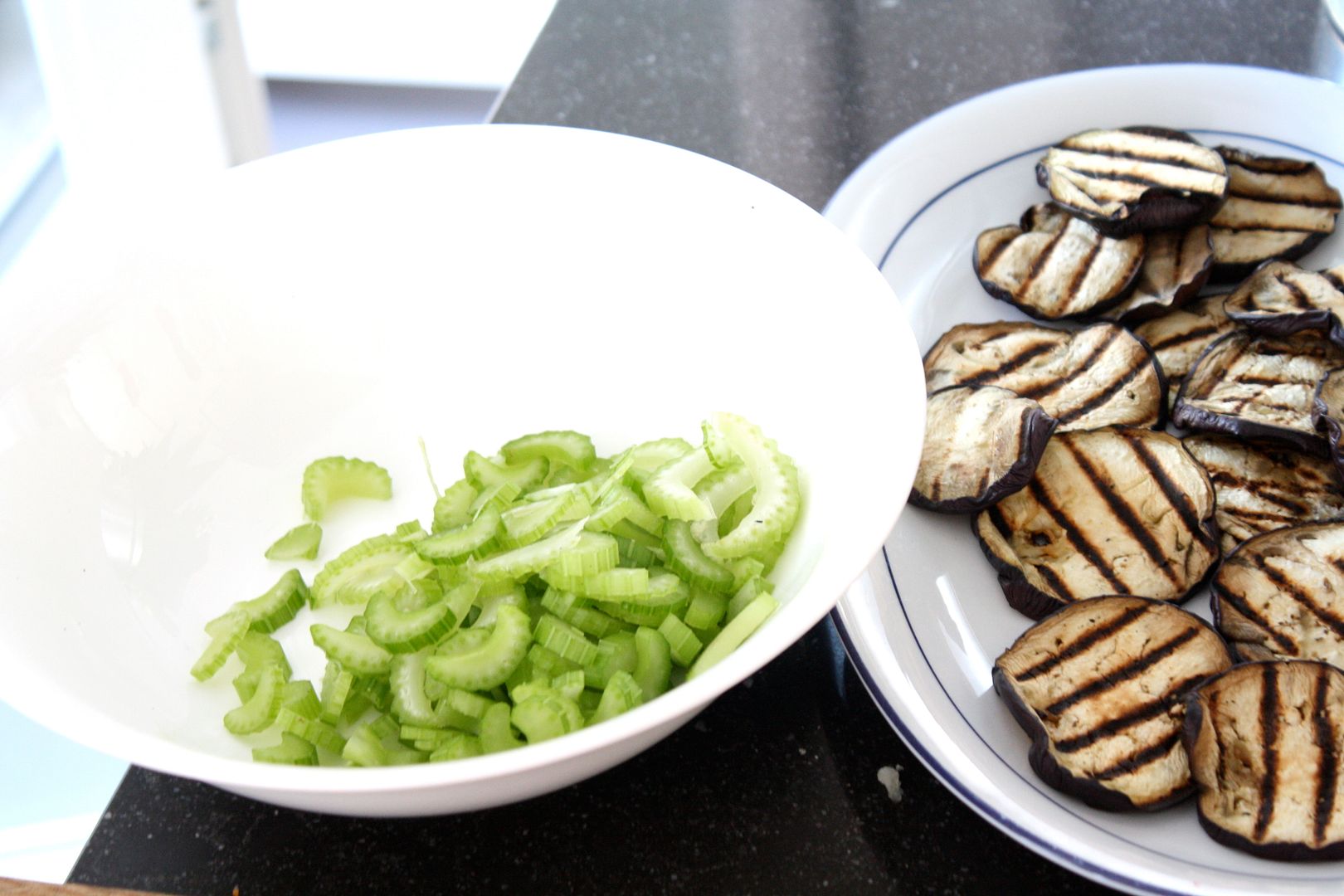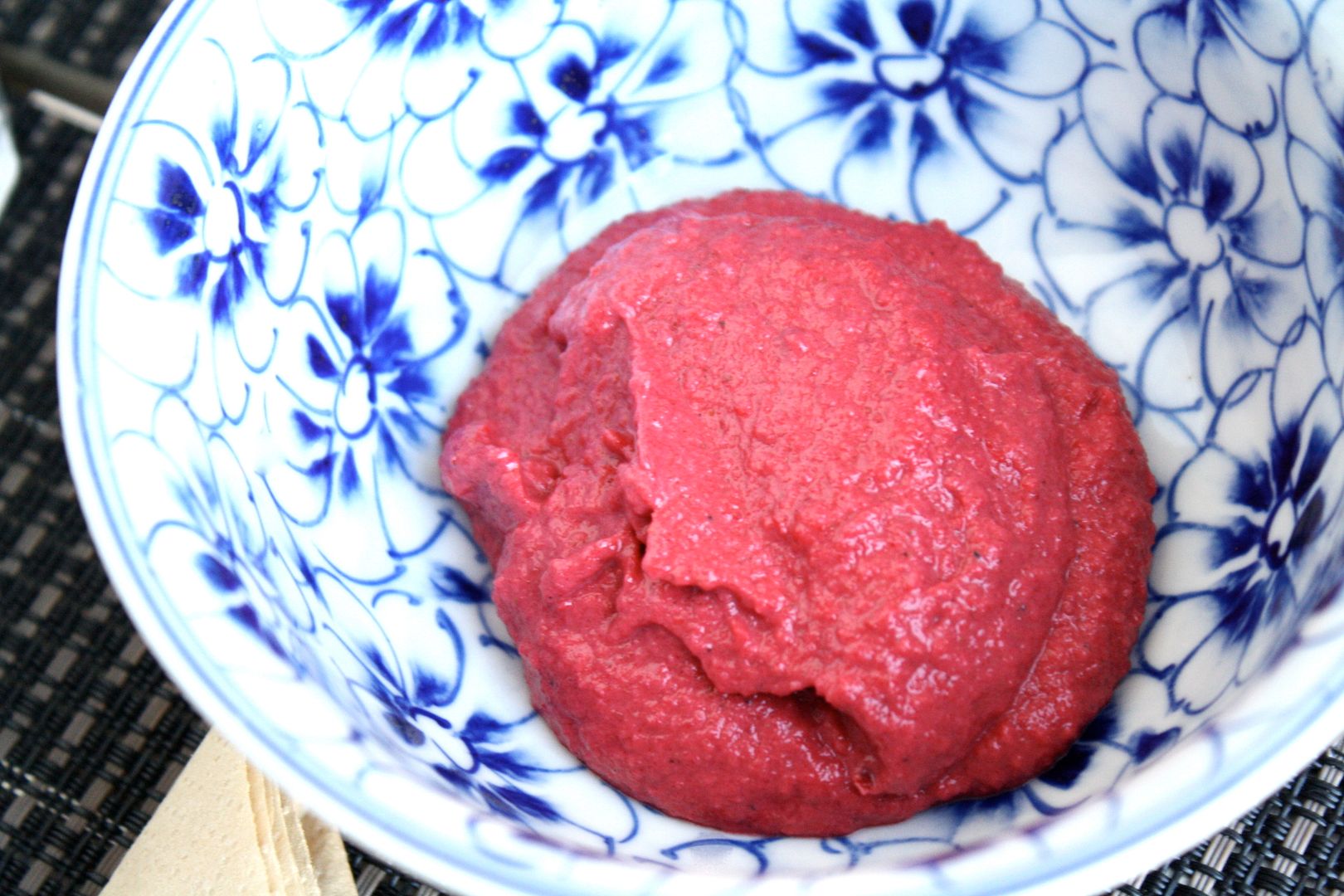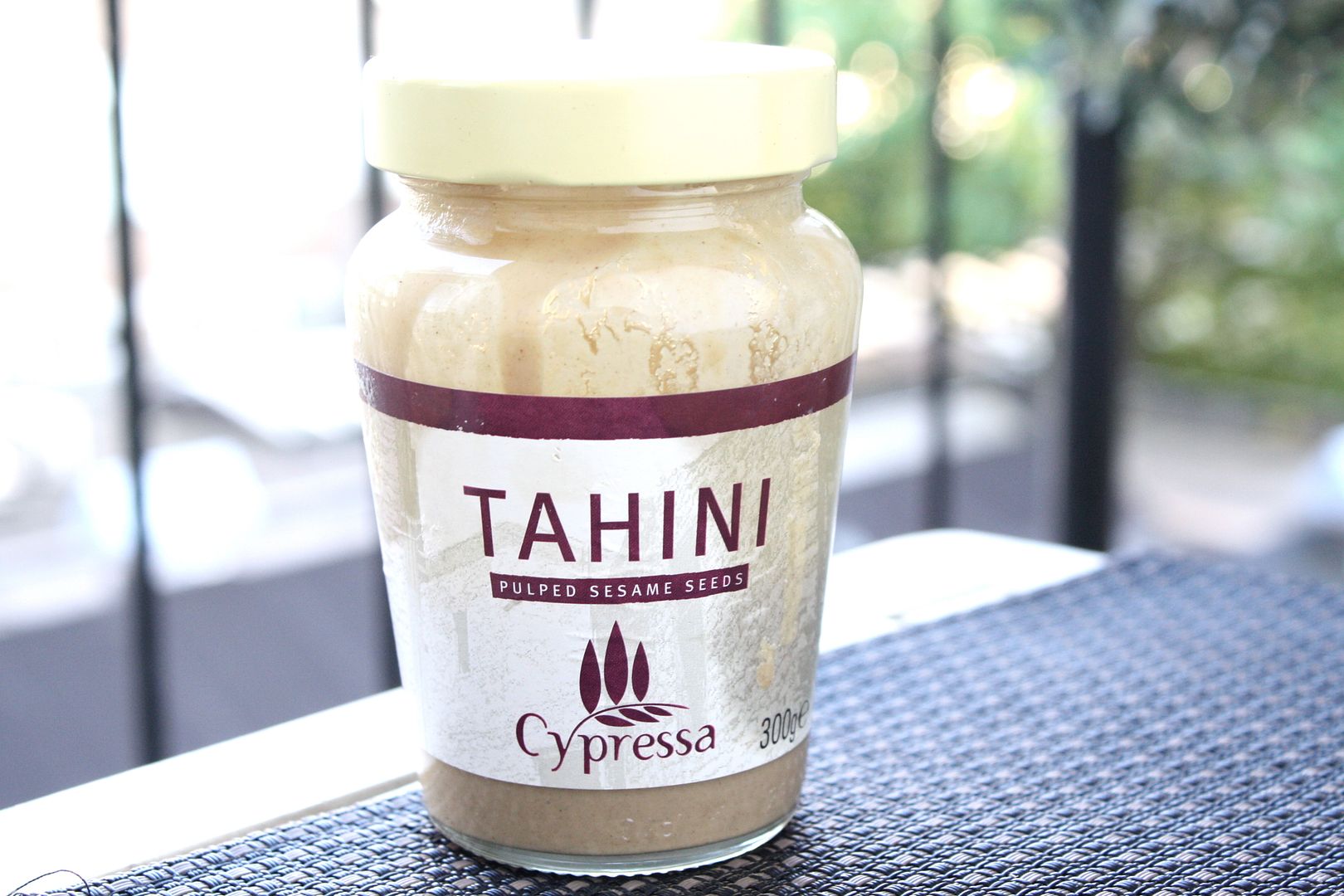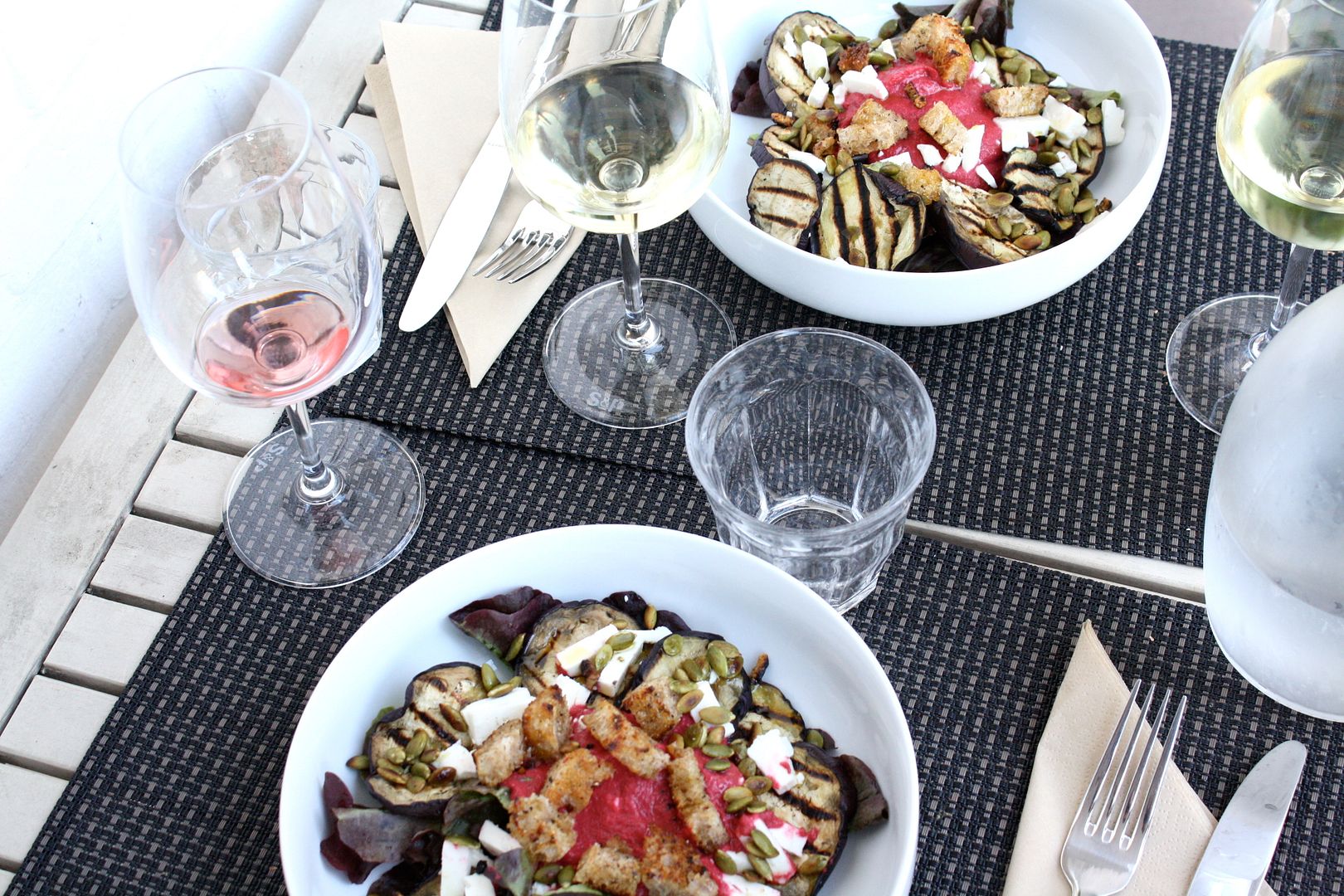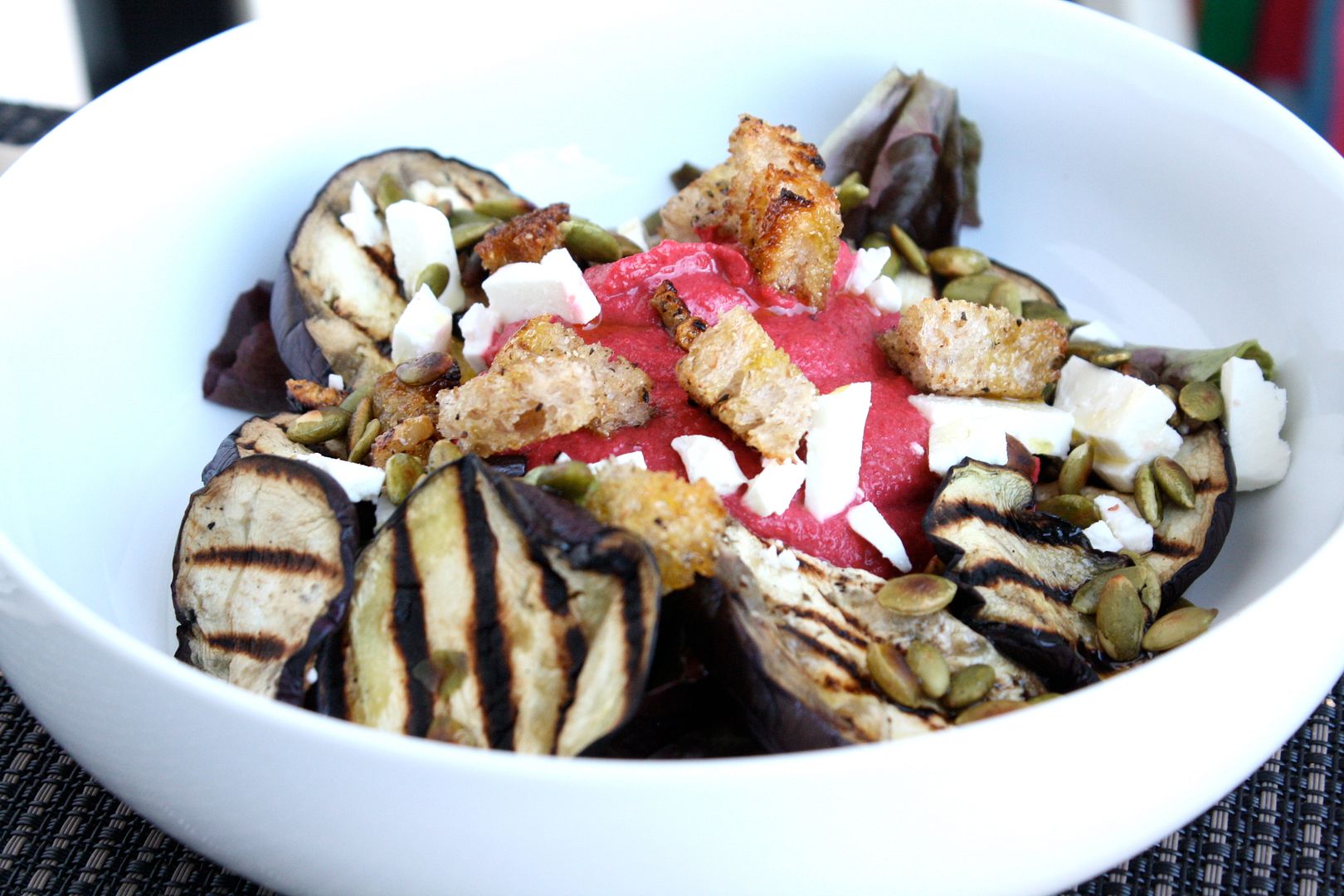 Kook 2 rode bieten in hun schil gaar (gewoon even afspoelen, met schil en al in een klein pannetje met gezouten water gooien en in ± 20 min gaar koken). Check door met een vork in de bieten te prikken of dat soepel gaat, de biet moet "zacht" aanvoelen van binnen.
Spoel de bieten af met koud water en laat ze op een plank wat afkoelen. Je moet de bieten schillen en in plakken snijden (als ze net uit het kokende water komen is dat te heet aan je handen).
Pureer in een hoge kan/staafmixer-buis met de staafmixer:
– 2 bieten, fijn gesneden
– 1 eetlepel tahini (sesampasta, o.a. te koop bij biologische supermarkt of reformhuis)
– Sap van een halve limoen (of gewoon wat uit een knijpflesje)
– 1 teen knoflook, geperst
– Flinke (!) scheut walnootolie, ongeveer 50cc
– Binnenkant van een oude bruine boterham (snijd de korst eraf en snijd het middelste brood in blokjes)
– 2 afgestreken eetlepels komijn poeder
– Zout en peper, niet te zuinig
– Eventueel olijfolie, afhankelijk van de consistentie en smaak. Dus pas na pureren toevoegen!
Proef, en speel met de hoeveelheid van de ingrediënten!
Serveer de dip met gegrilde aubergine plakjes, feta van geit, notensla (eikenbladsla bijvoorbeeld), geroosterde pompoenpitjes en brood croutons als maaltijdsalade.
Maar ook heel feestelijk als aparte dip met bleekselderij, geroosterde stukjes pitabrood, komkommer en wortel om in te dippen!