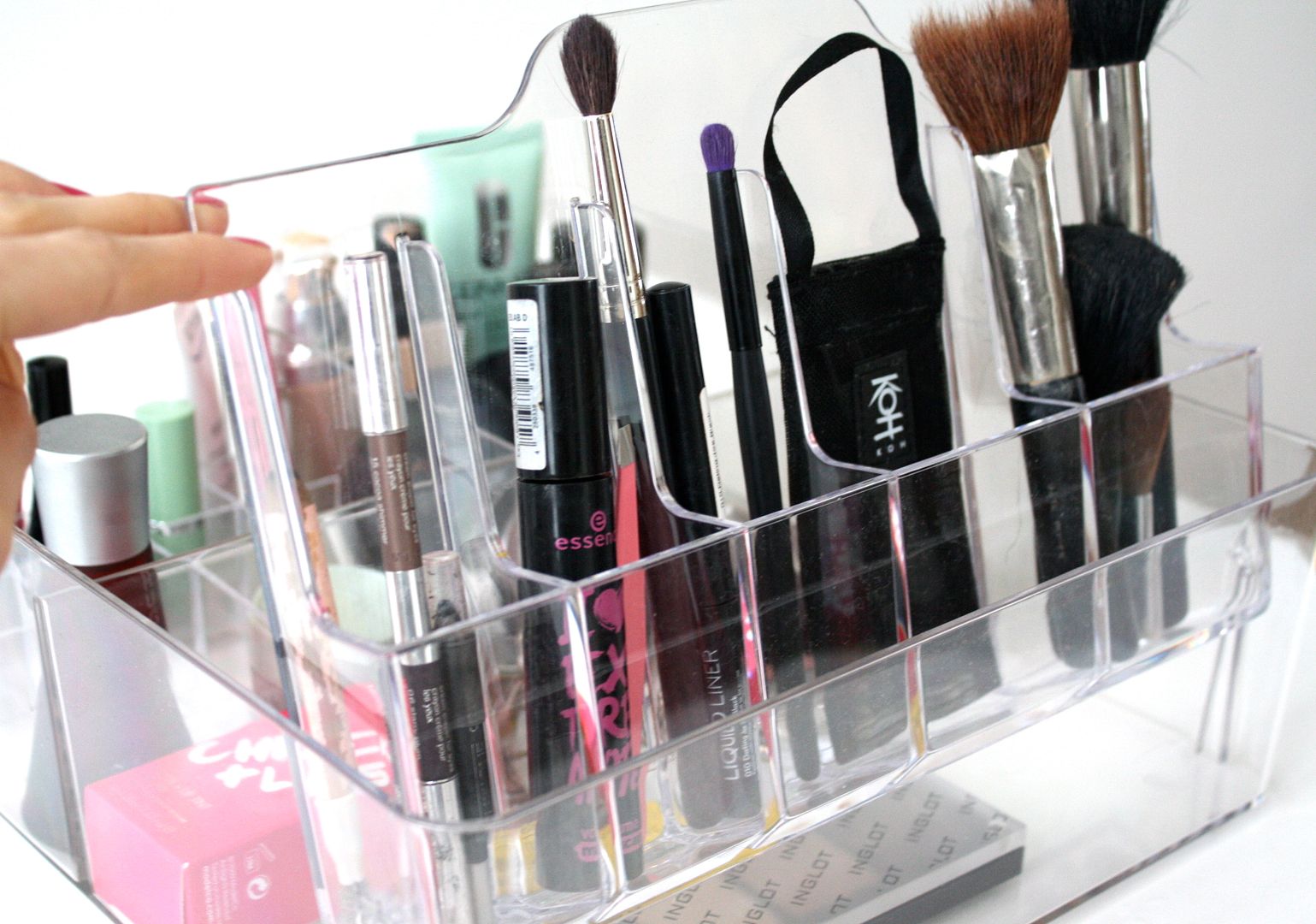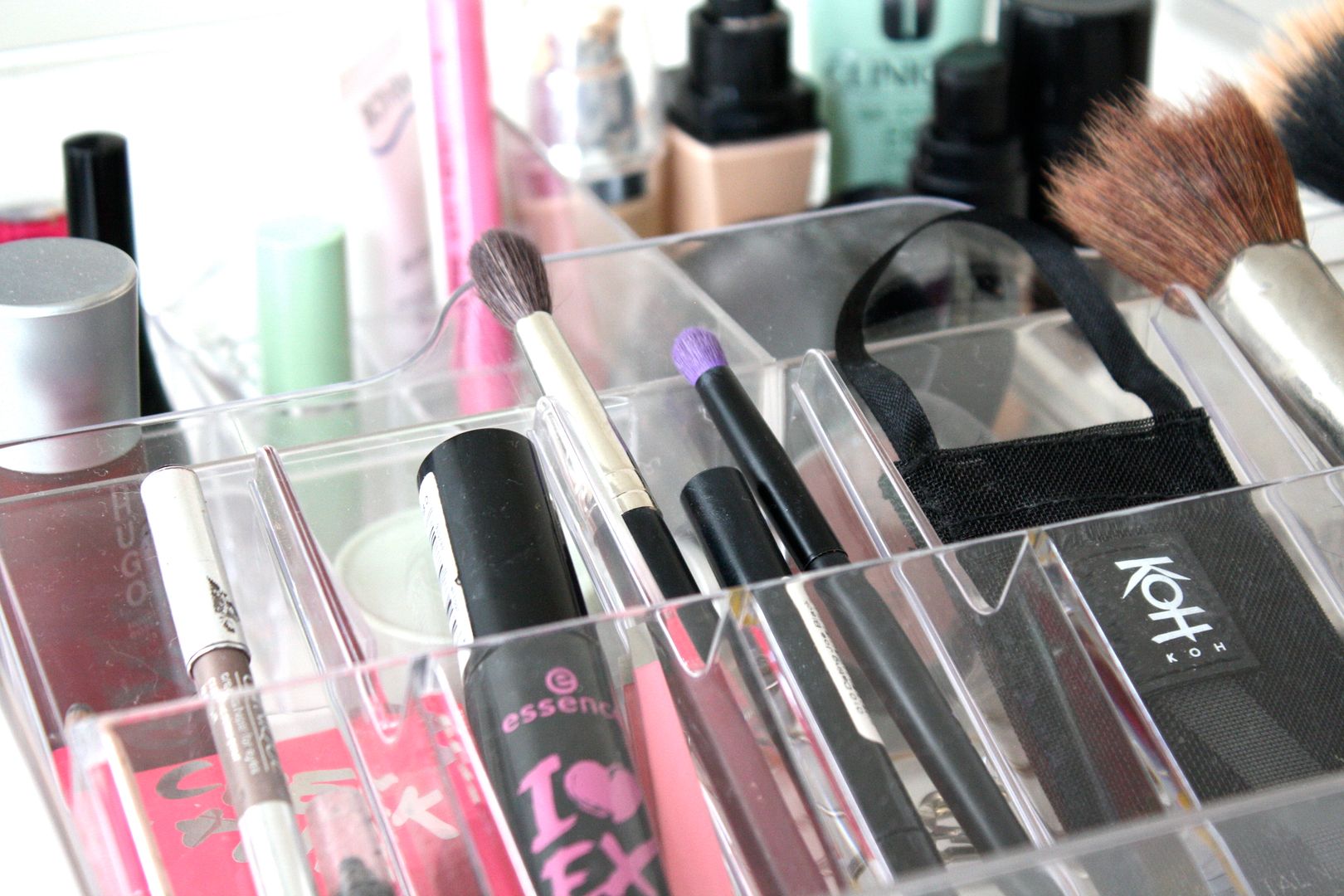 De make-up die ik dagelijks gebruik zat eigenlijk altijd in een propvol make-up tasje. Overal door het huis kon je beautyspulletjes van mij tegenkomen. In de woonkamer, badkamer, keuken en op de logeerkamer, het was maar net waar ik op dat moment het beste licht had of waar de meeste items lagen, daar maakte ik me op.
Dit was niet alleen heel irritant voor mezelf, maar ook voor mijn lover, die er echt gek van werd dat hij overal lippenstift of nagellak aantrof. Dus dan stopte ik weer vol goede moed al mijn favo items in een fris, nieuw make-up tasje, om vervolgens na twee weken weer hetzelfde probleem te hebben. Een tijdje probeerde ik een make-up lade in een kastje op de slaapkamer, maar nee, ook dat werkte niet.
Maar ik heb de oplossing hoor dames. Deze GODMORGON doos van de IKEA. Heerlijk, wat een overzicht heb ik nu. Ik ben heeeeeeel erg benieuwd of dit een tijdelijke oplossing is, of dat ik dit langer dan een paar weken ga volhouden.
Ik ben in ieder geval erg nieuwsgierig naar jullie manier om make-up op te bergen, let me know!